We've been keeping busy at the Key Performance Training warehouse. With both of our trainers (David and Calum) being able to teach at the same time in our double arena, more and more delegates are gaining forklift qualifications and unlocking their pathway to employment!
This is our cheerful monthly blog post where we recognise and congratulate some of the delegates who are now fully qualified, excellent operators! So lets take a look back at some of the fantastic delegates who have completed a course and gained their license with us throughout the month of September…
Connor and Bill
A big congratulations to Connor (pictured) and friend Bill who both passed their counterbalance and reach truck novice courses by completing a three day CB novice and then going onto complete a two day reach truck conversion.
Both boys were 19 years old and unsure on their next step towards a career. They came along for a taster session and quickly decided that forklift operating would be a good option and so booked in for a course.
When Connor was asked if he would recommend Key Performance Training, he answered; "Definitely, the instructors and facilities are all good and they give you the names of the agencies so it's easy to find a job afterwards".
Paul
Paul came to us as an experienced operator looking to refresh and expand on his skills. He already had experience as a counterbalance operator but needed to renew his license and so completed a Counterbalance refresher and Reach conversion course.
David picked up quickly that Paul was a competent driver who just needed a reminder on the latest legislations and safety procedures that have been updated since he last completed a course.
With no surprise to David, Paul passed with flying colours and is now a fully qualified operator of both trucks!
Artur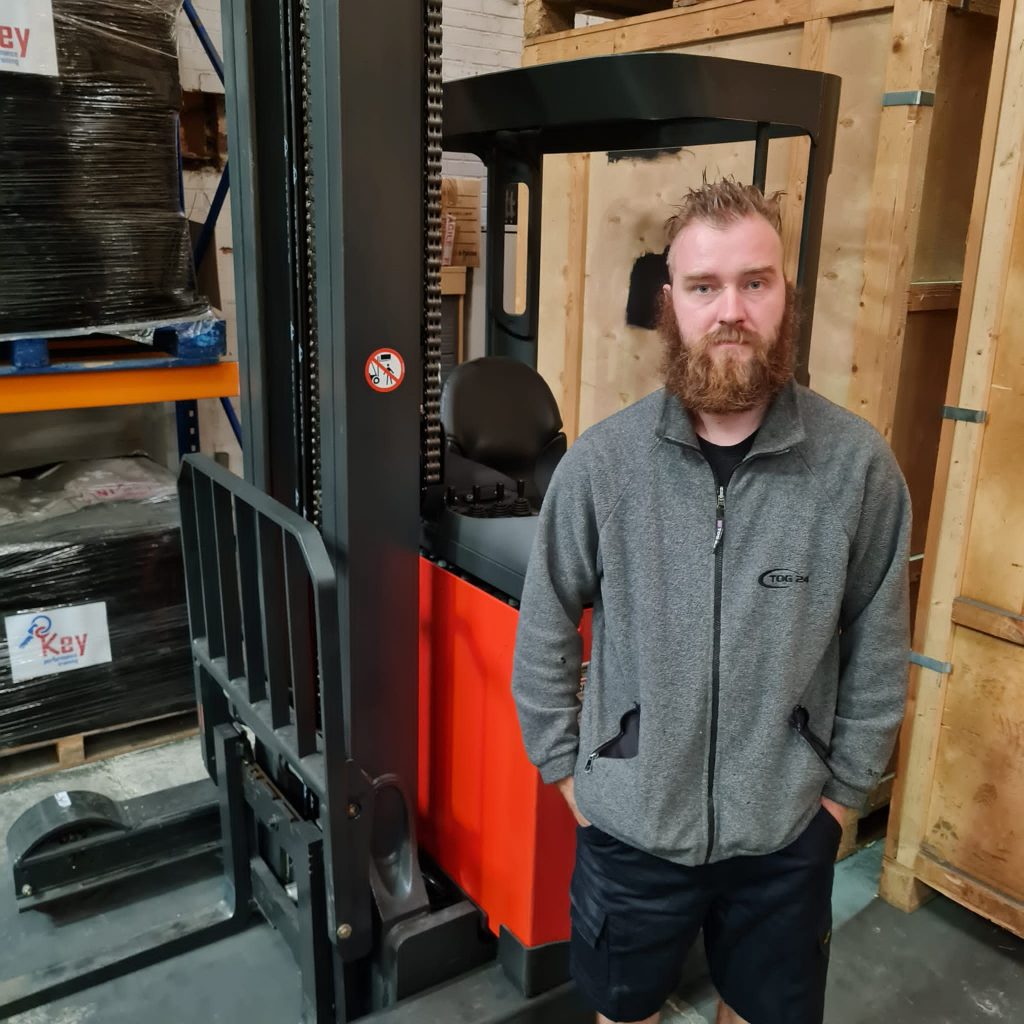 Congratulations to Artur who completed and passed his Reach truck conversion course.
The RTITB Counterbalance Lift Truck conversion course is aimed at currently certified lift truck operators wishing to convert their existing lift truck driving qualification and skills to include a counterbalance lift truck.
From completing the course, Artur gained a suitable and sufficient understanding of current relevant legislation, learnt new skills and the best practice of counterbalance lift trucks up to 5000kg.
Terry
Well done to Terry who passed his Counterbalance Novice course. As a novice operator, Terry had no prior experience of lift truck operation but wished to achieve a nationally recognised qualification in the safe and correct use of counterbalance lift trucks.
He was a pleasure to train and took everything on board excellently with a real eagerness to learn.
Now, Terry will have many more opportunities to get back into employment, especially as the counterbalance lift truck is one of the most common lift trucks in use today and are the workhorse of most materials handling operations.
Mike
Mike already had experience operating a reach truck but also wanted to expand his career options and get a license in safe operation of a counterbalance truck. Therefore, he completed a counterbalance conversion course.
Also, Mike recognised that he needed to refresh his Reach license as to follow health and safety legislations, licenses have to be refreshed every three years. He also completed his Reach truck refresher with us in the same week.
We would like to congratulate Mike, not only on his successful completion of the course but also for following the law and sticking with the health and safety legislations to get his license refreshed.
Why train with Key Performance Training?
We can offer RTITB accredited operator training and instruction from fully qualified and experienced instructors and examiners who are able to carry out training to the legal requirements.
This can help the likelihood of accidents and improve safety of operators and pedestrians in the workplace.
All our RTITB courses are held in our Swindon warehouse. If , however you are looking for an onsite course, we can cater to this too.
Contact us for more details;